Huskies in Miniature
The Highest Quality Alaskan Klee Kai Puppies The Breed Has To Offer
Alaskan Klee Kai Breed Information
HISTORY
The Alaskan Klee Kai (pronounced KLEE-ki) means "small dog" in an Eskimo dialect. The Alaskan Klee Kai was developed in the 1970s by Linda Spurlin. Located in Wasilla, Alaska, she used 4 breeds in the creation of the Alaskan Klee Kai: the Alaskan husky, Siberian husky, Schipperke and American Eskimo and the result was a miniature husky.
The Alaskan Klee Kai became a recognized breed in 1997 by the United Kennel Club, and is still considered a rare breed.
CHARACTERISTICS
The Alaskan Klee Kai breed are very devoted to their owners and incredibly loving and loyal to those they consider family, but may be reserved to those they don't know. They are naturally very curious, intelligent, active, quick and agile. The Alaskan Klee Kai aren't excessive barkers, but they do talk back and howl. Ensure you socialize your puppy with other dogs and people.
COAT COLORS
The Alaskan Klee Kai coat colors can be various shades of black and white, gray and white, red and white, and all white. You can see the various colors of Klee Kai in our photos, videos, and social media links below. We produce Alaskan Klee Kai puppies in all colors.
KLEE KAI SIZES
Toy Klee Kai : 13" and under
Miniature Klee Kai: Over 13"-15"
Standard Klee Kai: Over 15" up to 17.5"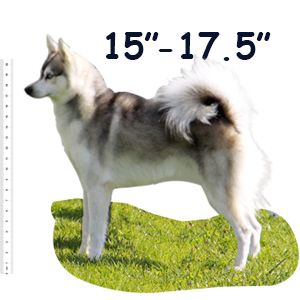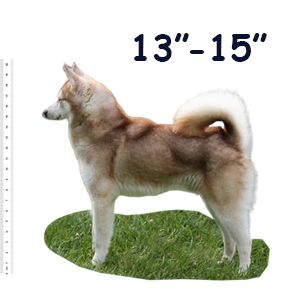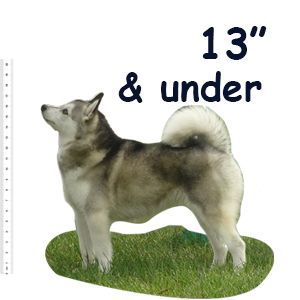 Can't Get Enough?
Subscribe to our Youtube channel and join us every Thursday evening from 6-8 pm PST for Keeping Up With The Klee Kai's LIVE!